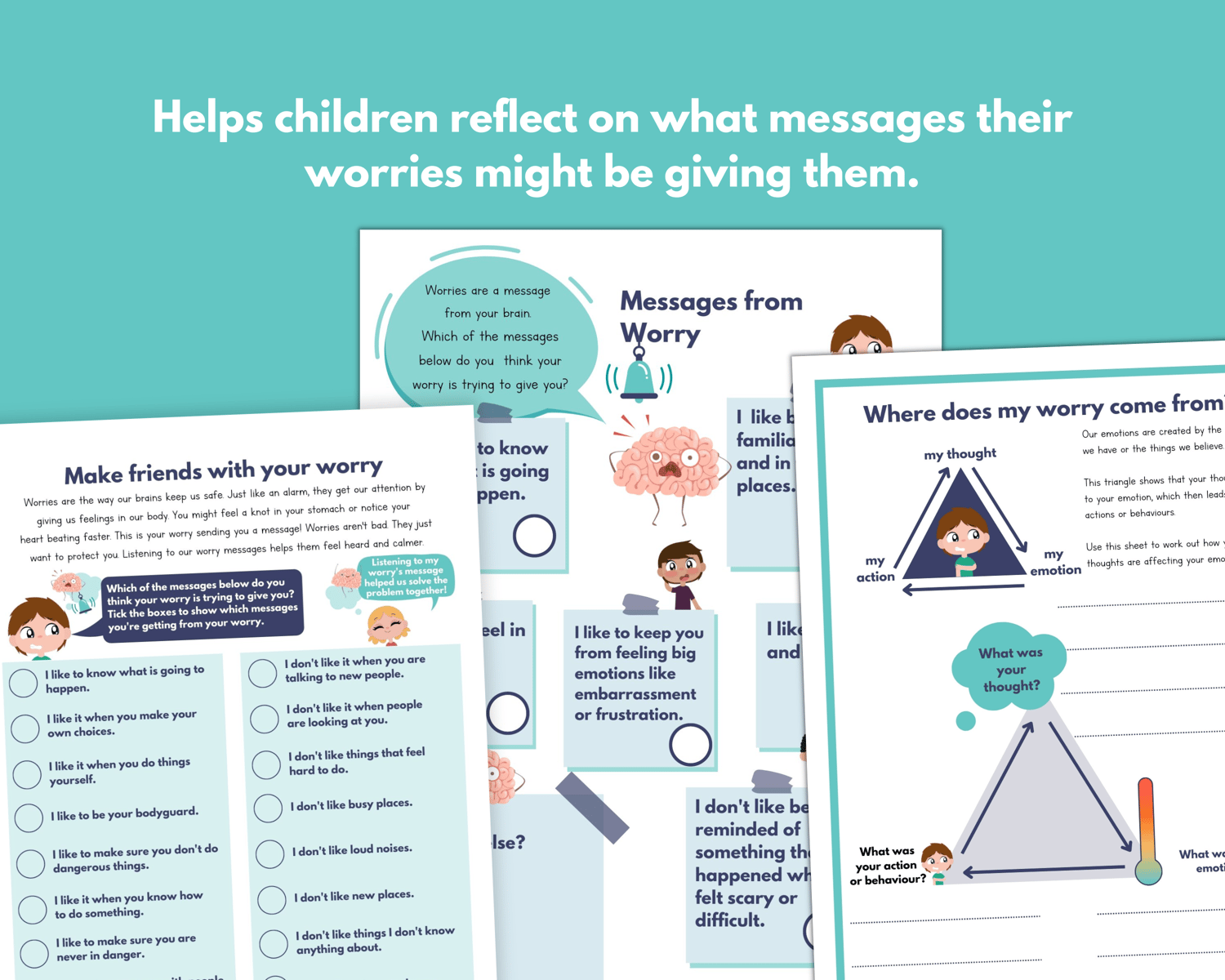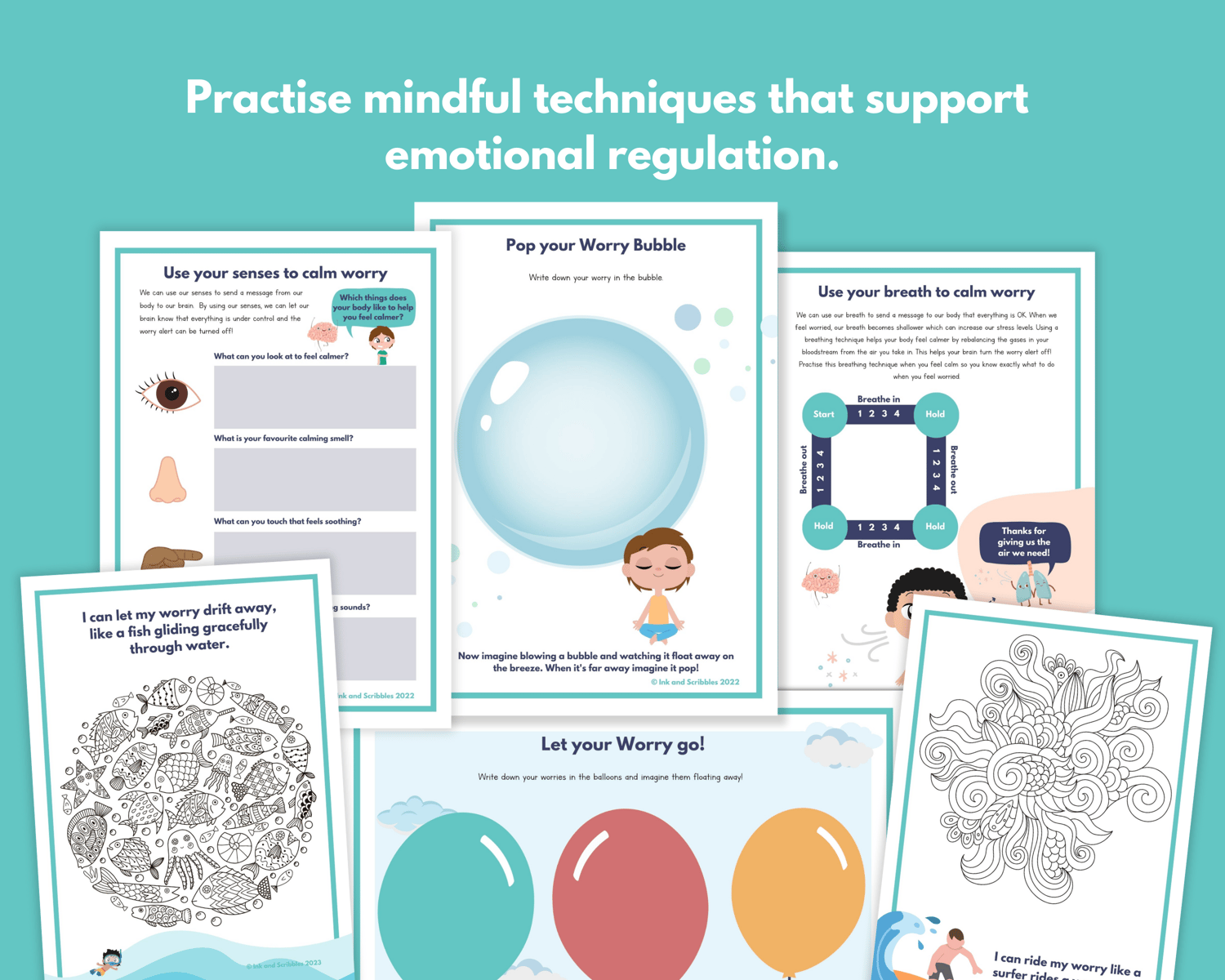 Worry Worksheets PRINTABLE Pack for 5 to 12 year olds
On Sale
A printable pack of worry reducing worksheets for 5 - 12 years.
Support children to manage their worries with the Worry Worksheets Pack.
WELLBEING FOCUS:
Anxiety, Worry
What is the Worry Worksheets Pack?
This printable pack of worksheets is a set of supportive, engaging activity worksheets to help children manage worry and anxiety. The pack will help children express their worried thoughts and feelings and support the use of strategies to deal with them.
How can this pack help me support my students or clients?
support a range of elements related to worries and anxieties
help children recognise signs of worry
help children understand worry
introduce coping strategies
help reduce worry with thinking strategies
Used individually or as a programme, the worksheets will guide children to feel empowered and reduce their overwhelm.
What does this printable include?
32 pages of worksheets including:
WORRY TIME WORKSHEET
MAKE FRIENDS WITH YOUR WORRY/MESSAGES FROM WORRY
HOW DO WORRIES FEEL?
WHERE DO YOU FEEL YOUR WORRY?
HOW BIG IS YOUR WORRY?
WHAT IS UNDERNEATH YOUR YOUR WORRY?
REAL OR IMAGINED?
WHERE DOES MY WORRY COME FROM?
BE A WORRY DETECTIVE
WATCH OUT FOR THE WORRY TRAPS
USE YOUR SENSES TO CALM WORRY
USE YOUR BREATH TO CALM WORRY
CALM COLOURING
POP YOUR WORRY BUBBLE
LET YOUR WORRY GO.
MY BRAVE RECORD
MY CONTROL CIRCLE
WORRY WORKSHEET (1)
WORRY WORKSHEET (2)
WORRY POPPING QUESTIONS
RECYCLE YOUR THOUGHTS
CHANGE YOUR THOUGHTS
CONFIDENT ME
What age range does this workbook suit?
It's ideal for children 5-12 year olds to work through worries and develop emotional intelligencce.
DOWNLOAD INFORMATION:
This is a DIGITAL ITEM. No physical product will be shipped. 
A4, US Letter Size formats included.
After purchase you will have immediate access through a link that will enable you to download immediately to your computer. 
​
©Ink and Scribbles 2022 Extended Licence Included.

Credits
You may use this item in your workplace setting. 
Authorised Users included: Teachers, Teaching Assistants, Wellbeing Professionals working with children such as coaches, therapists, psychologists and counsellors. 
Please DO NOT RESELL
Please read the download information guidance for full licence.